Volunteer tasks available
Indexing timetables
We have developed an online process for volunteers to add annotations and bookmarks to the timetables. It is important to help users navigate large books and make interesting discoveries, but it slows down the publication process if we try to do all the indexing first.
By signing up to a task, you should gain a deeper familiarity with a timetable as you work, which should help your enjoyment of the website – and help others in the process.
This page does not include all the volunteer jobs, just the indexing ones.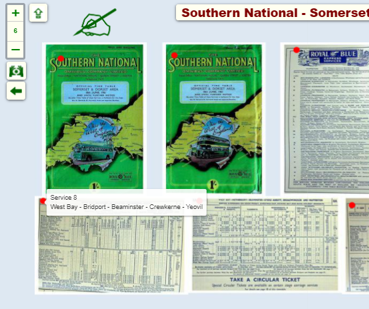 The work involved
The Editor tool is like the timetable viewer – except that you can click on it anywhere to add annotations.
We ask you to page through a timetable, adding a note at the start of each section or timetable. The note comprises a title and a caption.
The title is short: "Station Index", "Table 50", "Service X5"
The caption is longer: "London, Crewe, Warrington, Preston, Windermere, and Carlisle".
Add one note to each section by clicking at its start. A marker will appear on the page when you save it. Errors can be corrected for as long as the annotation window remains open. When you are happy, move to the next location and click again; the previous window will close and a new one will open.
You can hover over the previous markers to view the titles and captions you entered.
There is a Job Control page containing guidelines for completion. The page also includes a button to press when the job is finished.
After completion, we perform a quality control check, then the bookmarks can be made public.
Deadlines
Please complete the job at a pace you are comfortable with.
The system is available day and night (we hope) and you can pause whenever you need to. Work is saved continuously.
We will be in touch by email if there is a lengthy period of inactivity, and the job may be re-assigned if we do not hear back from you.