Timetable World is the online collection of historical transport timetables and maps from around the World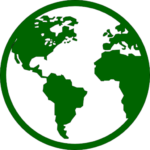 A free-to-use digital archive for those interested in transport, social history, local studies and the like
Scroll down to discover more ...
Welcome to Timetable World
Timetable World is a fully-digital historical archive. The online archive covers transport modes with regular schedules, meaning railways, urban transit, bus services, and airlines. It is not a journey planner.
The aim is to have representative examples at different times, not comprehensive coverage of every time period.  The focus is on timetable books that cover transport networks rather than separate leaflets.
The archive has over 1,000 timetables and maps from 80 countries available to view, and is growing rapidly.
The viewer
Timetables are scanned at high resolution. Complete books are presented as a grid, rather like microfiche, which is best for general browsing.  The same viewer is also used for displaying large maps.
The viewer supports up/down and left/right movements (panning) and in/out movements (zooming).  There are additional tools, as follows:
Bookmarks are available on most timetables to help users jump to specific locations
Your place can be saved for later, and shared with others via social media
Camera snapshots can be taken.  A free Timetable World account is required to use this feature.
Look for the User Guide tab on the Timetables and Maps pages.
Volunteering
Timetable World is run entirely by volunteers. The archive is non-commercial, free to use, and privately funded by the administrator.  If you find it useful, please consider what you can give back.
Timetable donations or loans and additional willing helpers are always welcome.  Indexing of timetables can be carried out online after signing up via the Volunteer page.  The small team of people with scanning equipment make the archive possible, and we could deliver more with extra people.
User guide to the timetable viewer
The timetable viewer has been adapted from an off-the-shelf tool for viewing online maps, known as Leaflet.  The tool is well suited for displaying timetables as a grid.
Some additional tools have been added by Timetable World to aid navigation, save your place, and take snapshots, and it will help your enjoyment of the archive if you familiarise yourself with the available features.
GB bus operations
Bus services in Great Britain have gone through several cycles of private ownership, central government and municipal ownership, and varying levels of regulation.
This article provides an introductory overview of how the industry developed.  Timetable World aims to publish representative timetables from each era.
1872 railway map
The Richard Price-Williams map of England & Wales provides an interesting - and detailed - snapshot of railways built and railways authorised at the time.
In this article, you can read a biography of Price-Williams.
There is also focus on two regions where railway development subsequently went in different directions.  In Shropshire, the county's early promise as the cradle of the Industrial Revolution was already fading and most of the authorised lines were abandoned before construction.  In largely-rural Norfolk, Price-Williams was too early to witness the subsequent burst of railway construction as the Great Eastern Railway lost its hegemony.
Thomas Cook's timetables
1973 was a time for optimism at Thomas Cook.  The international timetable reached its Centenary and an era of increased rail travel via the Channel Tunnel beckoned.  A special edition of the timetable was published, and Timetable World reproduces the special section here.
Thomas Cook went on to launch its Overseas Edition in 1981 by separating out the non-European timetables.  But ... the 1970s Tunnel, then in the early stages of construction, was abandoned.
Thomas Cook Group is no more.  The timetable survives under new management but the overall travel group fell into receivership in 2019.
Leeds City Tramways, Great Britain
The city of Leeds in Northern England had an extensive tramway system until 1959, and was connected to the networks of several separate operators.  It is an urban myth that you could reach Liverpool (75 miles, 120km) by tram - but there was only a small gap.
After removal of the tram tracks, Leeds was left with several roads with wide medians, such as this example at Cross Gates.  Some sections have in recent years been converted into guided bus-ways.
A booklet covering the history 1871 - 1959 was published by the West Yorkshire Passenger Transport Executive in 1981 and written by P.R. Garside.  It is available to download as a PDF file here.
Timetable World also has a 1944 Map which shows the network being pruned during the War.
Also available: Map: Trams - Various areas 1940s-50s [Great Britain]
The Berlin Corridor
Timetable World is grateful to Robert W. Rynerson for permission to reproduce his article about military trains serving the corridor to West Berlin.  He was stationed there with the U.S. Army Berlin Brigade 1969-71, and made several journeys utilising the dedicated services for American, British, and French military personnel.