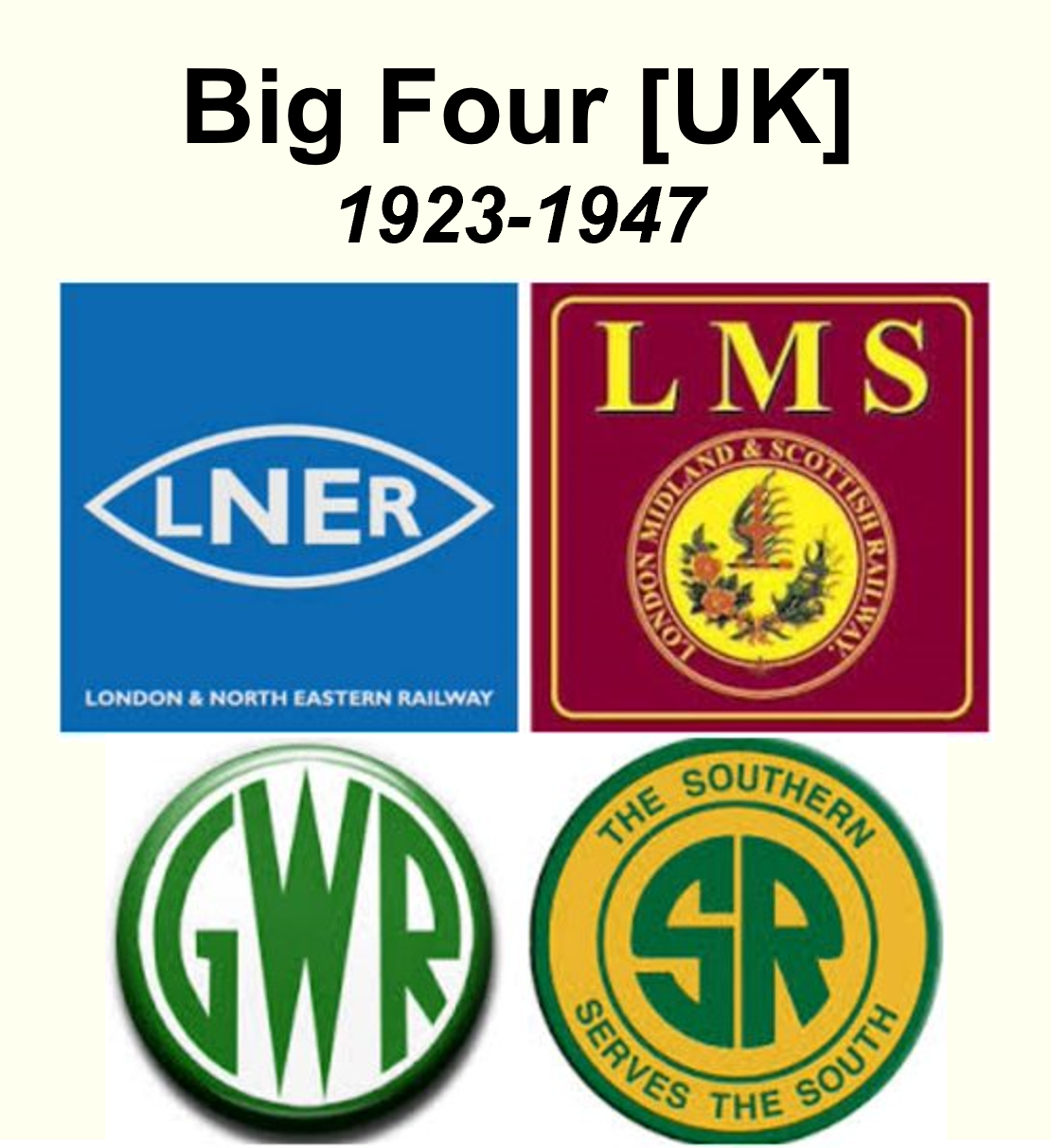 The Railways Act 1921 in the United Kingdom was a post-World War 1 measure to consolidate the fragmented railway system whilst leaving the sector in private ownership.  On the island of Great Britain, almost every common carrier railway was incorporated into the so-called "Big Four".  They were:
London and North Eastern Railway (LNER)
London, Midland and Scottish Railway (LMS)
Great Western Railway (GWR)
Southern Railway (SR)
The companies only lasted for 25 years until Nationalisation in 1948 - and part of that time was spent under government control during World War 2.
Government control of railways on the island of Ireland ended in 1921 as the Irish Free State was established.  The LMS absorbed about 40% of lines in Northern Ireland; the Great Northern Railway of Ireland operated most of the rest until being nationalised end-1958.
Passenger timetables were typically produced three times per annum until 1941, reducing to twice thereafter.
Downloads: £6 each.
Timetable World is able to offer representative timetables for most years as PDF downloads.  OCR has been applied to make the PDFs searchable. Coverage is best from 1939. More will be added as scanning work progresses.  Your purchases help to support the project.
The LNER differed from the others by publishing its London suburban services (from Liverpool St, King's Cross, Marylebone, and Paddington) as separate booklets.  They are included where available.
* Suburban booklets only.
† This is an Emergency Timetable issued during the 1926 General Strike.  Included is some commentary by the LMSR Chairman about how the railway coped.
Note: A small number of timetables have been heavily annotated.
Later timetables
A complete set of post-1948 public timetables is available from Great Britain railway series.
Employee (working) timetables post-1994 are available from Great Britain Working Timetables (WTTs)
GWR service timetables
In addition to the public timetables listed below, Timetable World is pleased to be able to offer a complete set of GWR Service Timetables for 1931 (as used by GWR staff) in PDF form.  There are 2,488 pages covering all passenger and freight services.
They are also available to purchase from Amazon as two printed facsimile books.